Swedish Televison SVT play is now streaming Engelkes performance Miss very Wagner worldwide.
Miss very Wagner
Miss very Wagner is the beginning of a series of projects inspired by Richard Wagner's rich operaworld and has been touring theatre and dance festivals around the world. Engelkes fascination with the heroines – from mere mortals to the divine Valkyries resulted in a piece, where she explores herself through four of them.
"In this story a woman must die. In this story Senta must throw herself off a cliff into the ocean to rescue the Flying Dutchman, followed by Elsa by the lake rescued by the mysterious Lohengrin arriving by a swan, she´s trying to uphold a promise of never to ask where he comes from? Isolde is on a boat dancing reluctantly her way to an arranged marriage and mixing love potions in the ship's bar, to make Tristan stay with her in consummation of their love in death and after death. Finally Brünhilde takes things to a divine level and announces the total end, that when the singing is done, it's time to leave."
Other Engelkes projects inspired by Wagner´s operaworld:
The Very Wagner Hero Hour – 2011
Engelkes took on the male heroes in Wagner's opera universe with her version of Siegfried from Nibelungens Ring, asking the question: Who is a hero today? With the actor and singer Lindy Larsson together with Charlotte Engelkes. Opening at Dansens Hus in Stockholm.
Very Wagnerian Night – 2013
The two performances Miss very Wagner and The Very Wagner Hero hour formed its own production and was performed at the Royal Swedish Opera in the Wagner celebration year 2013, and later invited to the Singapore Art festival.
Flygande Holländare – 2013
Produced by Helsingborgs Stadsteater. Based on Wagner's opera The Flying Dutchman, Engelkes performance depicts the legend of the captain who is condemned to sail the sea for eternity – until he is saved by a womans devoted love – in a totally new way. The text was created in interaction with members of the public and the audience, through the questions: Who do you think suffers the most among people around you, in your family , in your city? What can you do to help someone who suffers?
With: Bo G Andersson, Ester Claesson, Dan Kandell, Annika Kofoed, Robert Olofsson, Josef Palm (dancer), Henrietta Wallberg (dancer).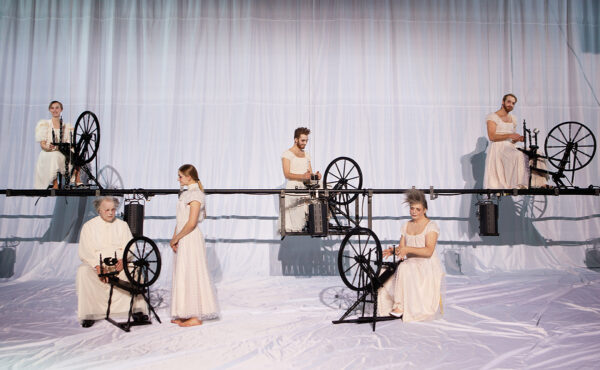 All is Divine – 2013
Engelkes continued her very much ongoing Allkunstwerk process and gathered an ensemble of five extraordinary Valkyries, heroines and lazy mermaids to examine true sisterhood, incestuous love, giant's fighting and gods in general. The performance, mostly inspired by Wagner´s Götterdämmerungen, opened at Dansens Hus in Stockholm and then went on tour to the Nordwind festival Hamburg.
With: Ingrid Tobiasson (operasinger) Lindy Larsson (actor), Charlotte Engelkes (actor), Celine Rosa Tan (singer) and Chan Sze Wei (dancer) Brian Gothong Tan (video).
GULDET -2016
GULDET completed the Engelkes Very Ring and was created for children from the age of 5 onwards. It presents a shimmering musical fairytale world inspired by Wagner's opera Das Rheingold. The mermaid has lost her gold and meets Gods with money problems, hungry huge Giants and a sad lonely Dragon. What is the reason everybody wants the gold and why does the gold make everybody who owns it weird?
GULDET has been performed over 100 times at Kulturhuset Stadsteatern in Stockholm and at Malmö Opera in Malmö. It was also chosen to BIBU the festival for children and youth in Helsingborg.
With: Ida Lod (singer) Jonas Nilsson (actor), Måns Rudfeldt (parkour), Lindy Larsson (actor)/Charlotte Engelkes (actor).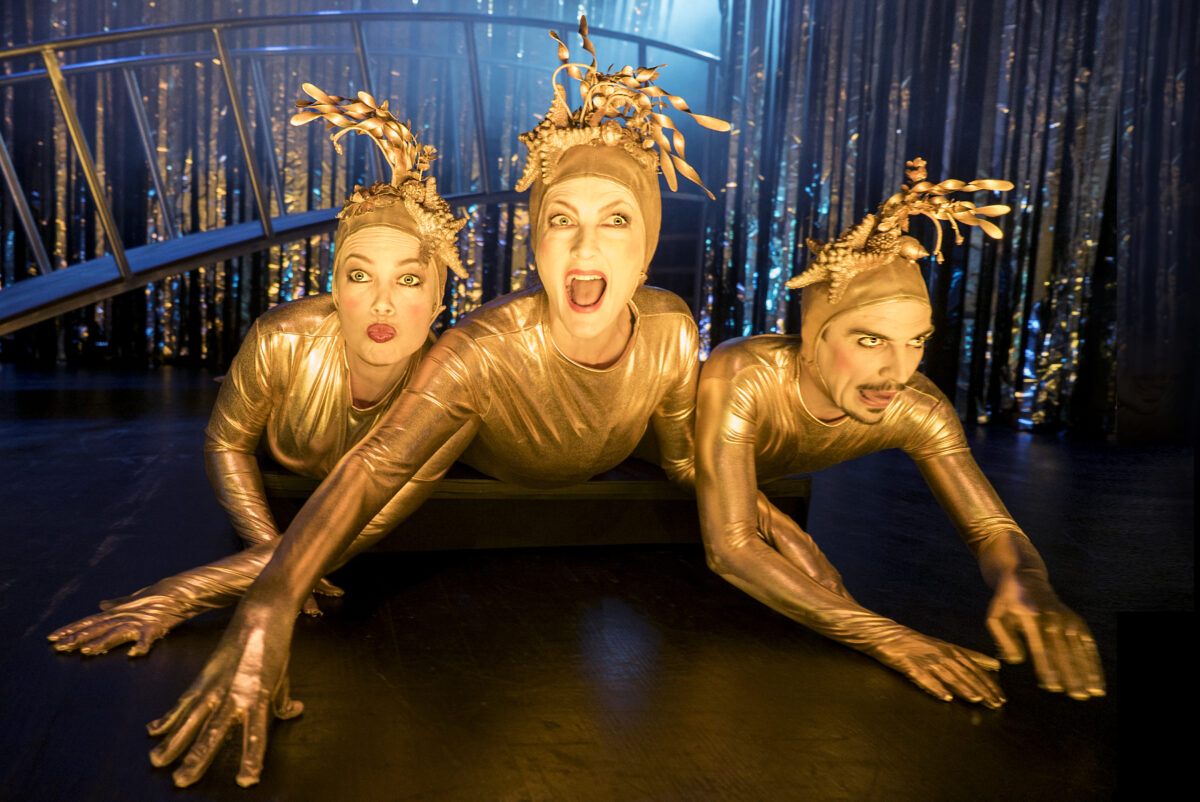 Lohengrin Dreams -2019
Lohengrin Dreams deals with the struggle between belief and doubt, fairytale and sink realism, wrapped in wondrous and quaint esthetics, to new written music and Wagner. Will the swanborne hero ever show up and from where? Could popping the question rather connect us than separate us?
A dance piece with three dancers, two acrobats and one opera singer, focusing on standing up for your dreams, then giving in to pressure and finally finding yourself asking the forbidden question: Where do you come from?
Lohengrin Dreams is a co-production between Astarte, Norrlandsoperan, Norrlandsoperan's Symphony Orchestra, Regionteatern Blekinge Kronoberg, Spira Smålands Musik & Teater and Sasha Waltz & Guests. It opened at Norrlandsoperan, toured with Dansnet Sweden and was performed at Radial System Berlin 2020. With: Magnus Bjøru (circus performer), Ivonne Fuchs (operasinger), Ageliki Gouvi (dancer), Anthony Lomuljo (dancer), Henrietta Wallberg (dancer), Simon Wiborn (danceacrobat).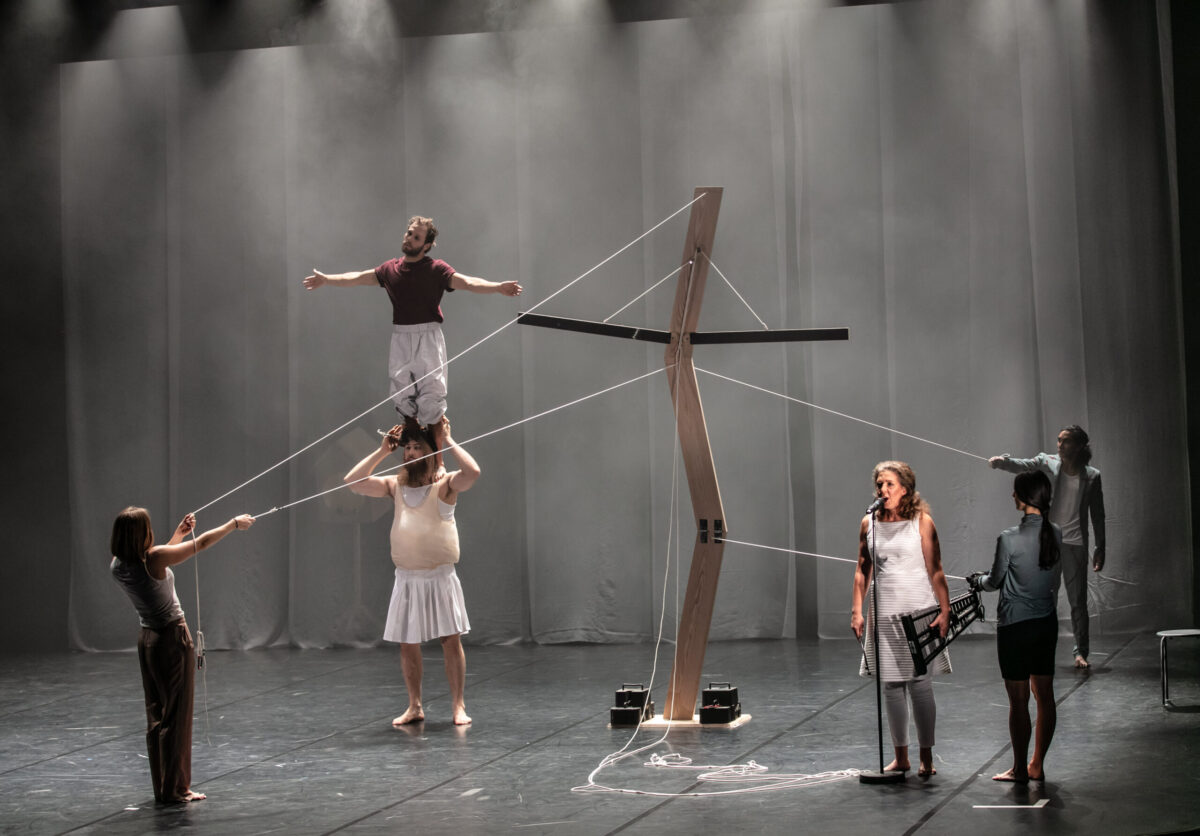 Artistic team Wagner projects
Ide, concept, text and direction: Charlotte Engelkes, Music: Willi Bopp, Light and stage: Karl Svensson, Costume: Anna Ardelius, Costume Miss Very Wagner: Lotta Nilsson, Choreographer Lohengrin Dreams : Ossi Niskala, Text Miss Very Wagner: Marina Steinmo, Text The Very Wagner Hero Hour: Sophie Holgersson, Photo: Anna Diehl, Mats Bäcker, Carl Thorborg.
Stage tecnic: Henrik Enar, Assistent Anna Widing, Producer Miss very Wagner, Lohengrin Dreams: Åsa Edgren/ Loco World. Producer The Very Wagner Hero Hour, All is Divine: Birgit Lindholm /ASTARTE Production.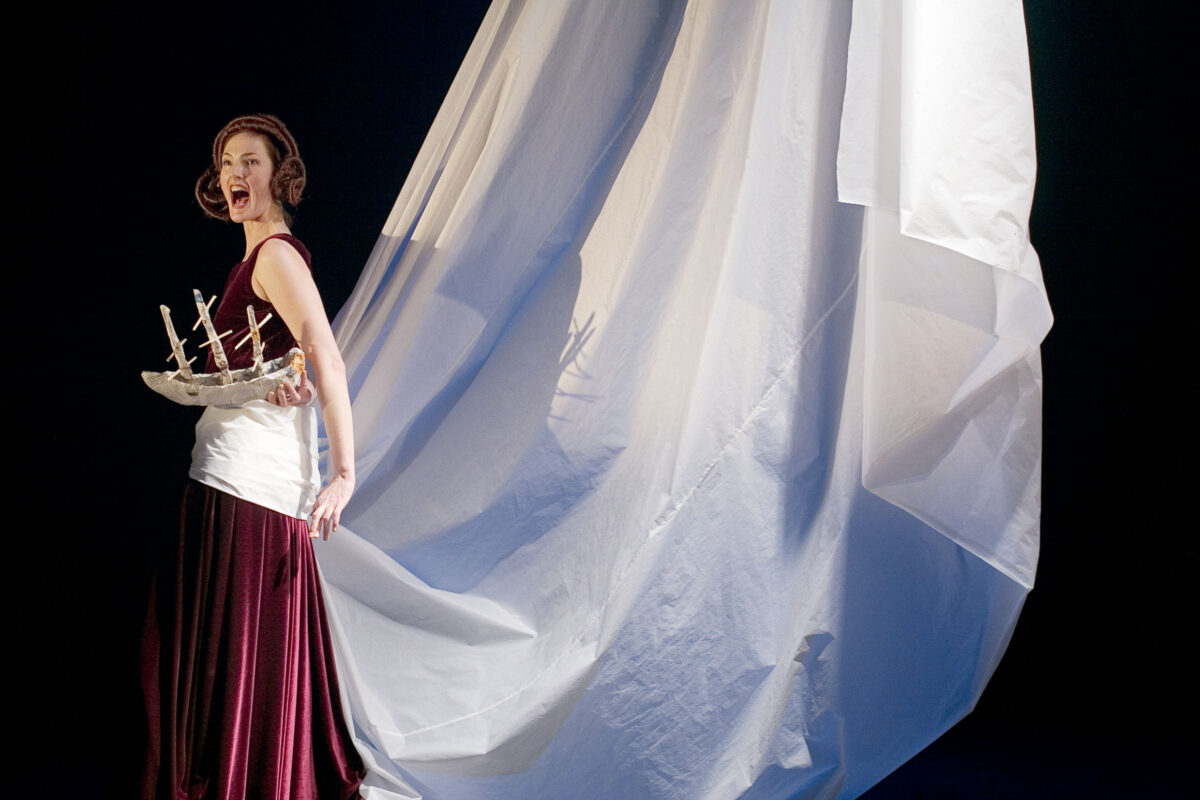 wagner-4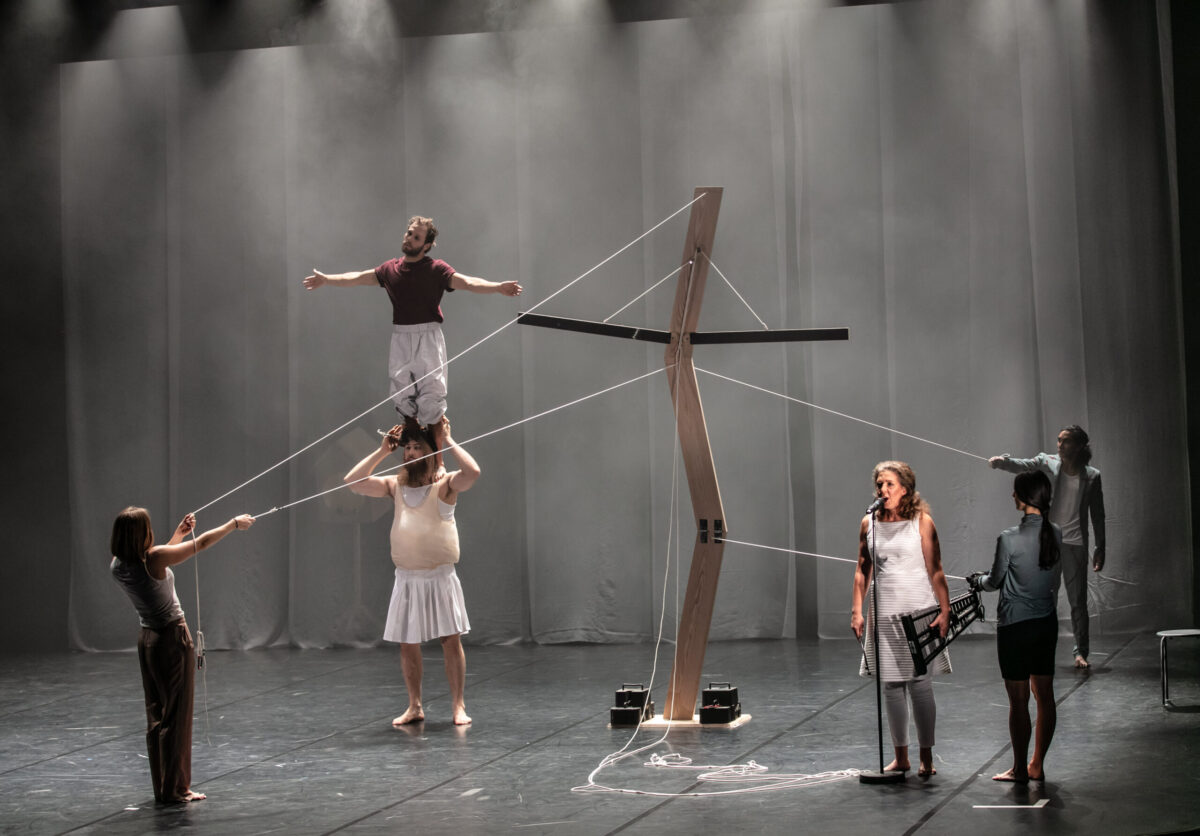 Lohengrin-Dreams-1-Mats-Bäcker-scaled-1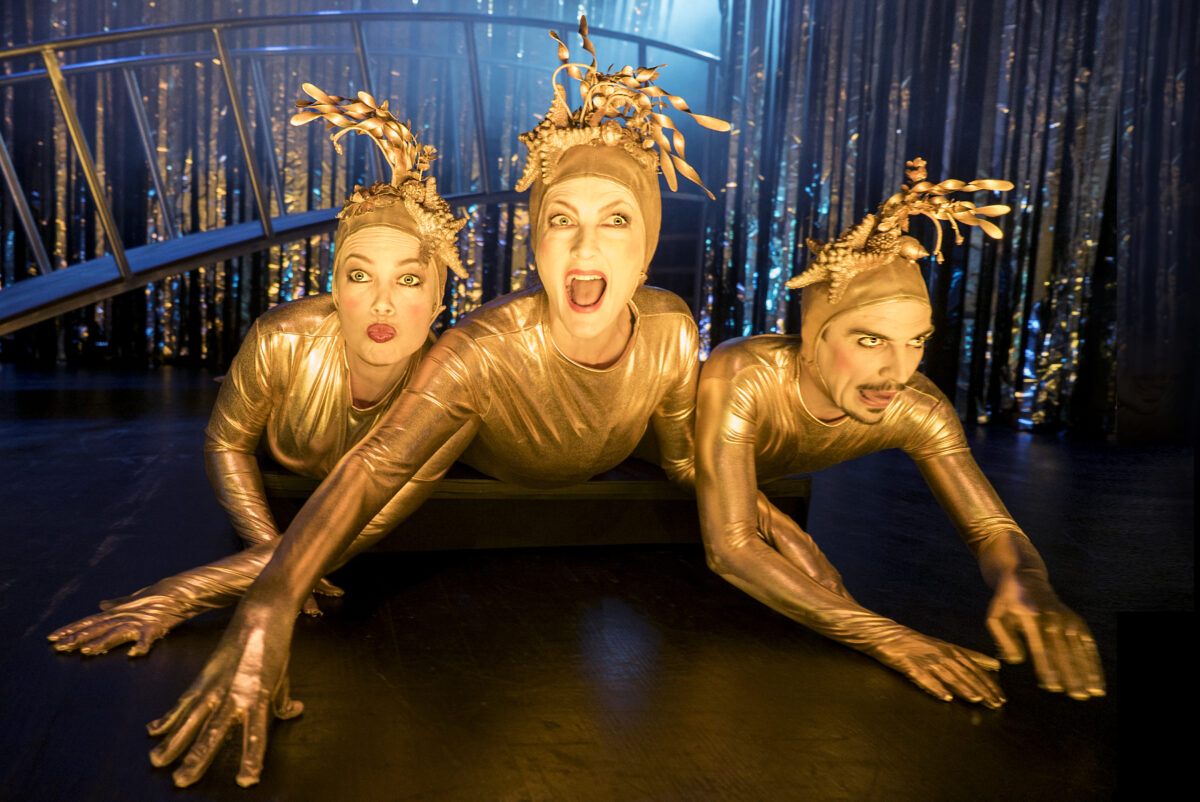 golv_ny_igen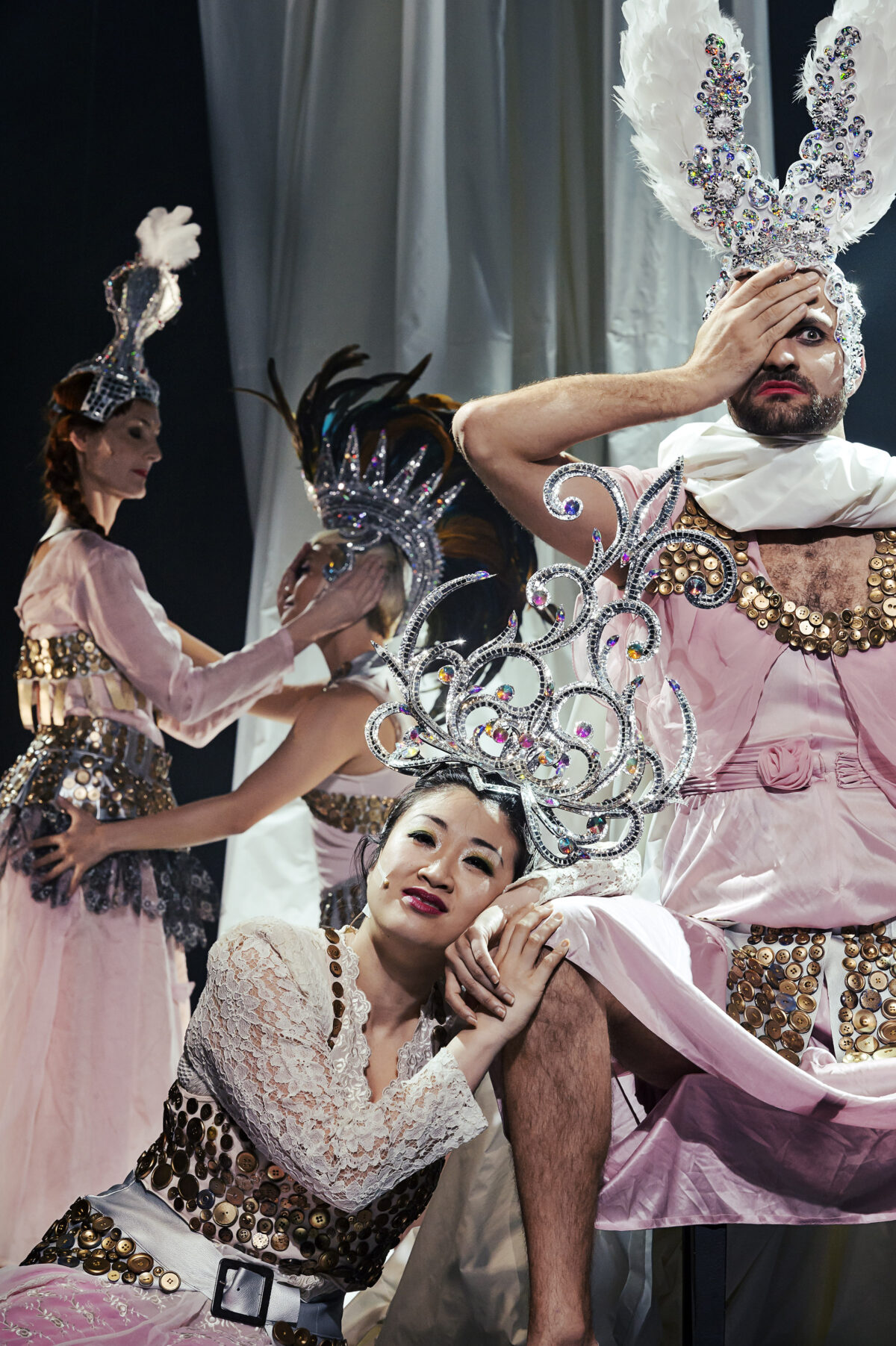 all-is-divine-4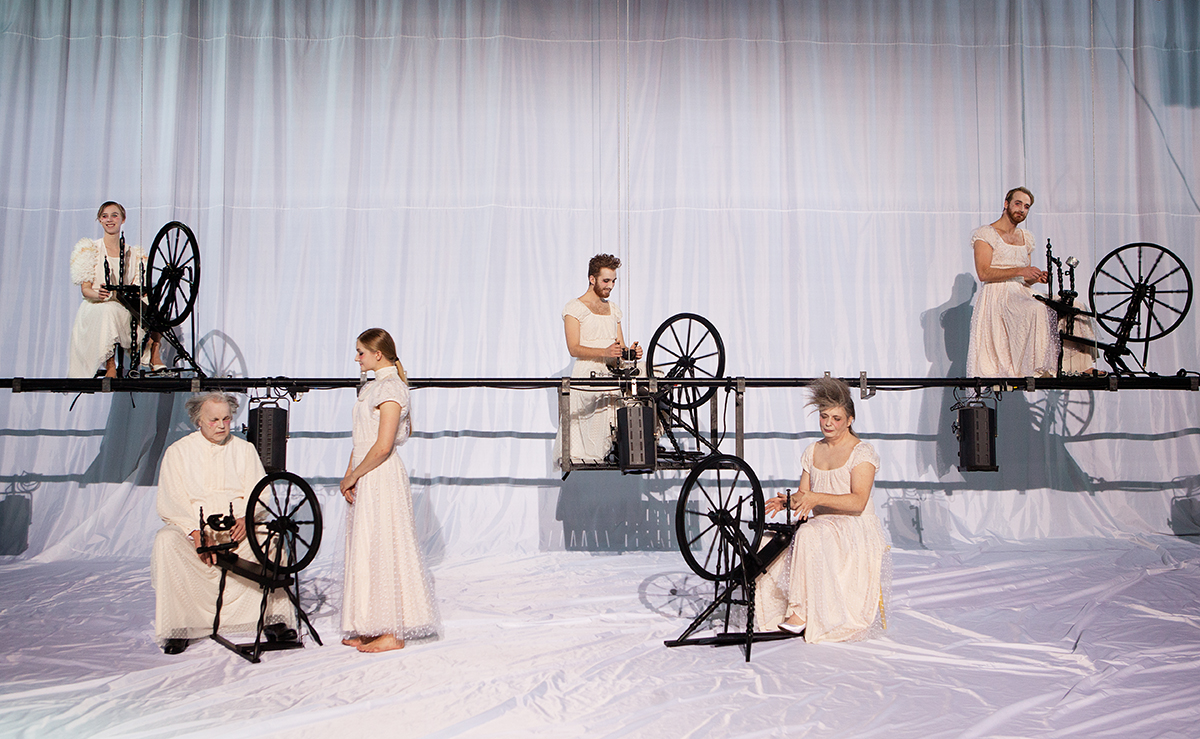 flygande-hollandare

sieghero-4