Glädjen eller småprat i svartvitt
Glädjen eller småprat i svartvitt
(scroll down for english)
"Det är fråga om glädje alltså. Inte en sån glädje som uttrycker sig i skratt, eller en sån glädje som säger: jag är lycklig. Vad jag menar är en glädje som är så stor, så särskild, att den ligger bortom smärtan och den gränslösa förtvivlan. Ni förstår, det är en glädje bortom allt förstånd." (ur Till glädje 1950 – Ingmar Bergman)
Charlotte Engelkes har med liv och lust satt tänderna i några av regissören Ingmar Bergmans tidiga filmer. Hon bygger en egen historia i det Bergmanska ljuset mellan svart och vitt. I filmiskt inspirerade scenerier utforskar hon och ensemblen hans lätta, sarkastiska och lustfyllda dialoger. Den Bergmanska närstudien av relationer frigörs från filmremsan, den omtolkas och ges nytt liv av kött och blod – i tvivel, i gemenskap, i raseri, i glädje.
Glädjen eller småprat i svartvitt är en föreställning i gränslandet mellan performance, dans och teater. Det är en ömsint gestaltning av våra mest innerliga relationer: dem vi behöver vårda, minnas och skratta åt. Charlotte Engelkes och ensemblen lyfter fram det lite prilliga i Bergman och det lite prilliga oss alla.
"I "Glädjen" hålls Bergman i lätt utsträckt hand för att vi både ska se konturerna av hans skapande – ramarna, speglarna, tågen, grälen, uppbrotten, tandvärken – Bergmanfigurerna – kvinnoläkare som inte förstår kvinnor, kvinnor som heter Marianne – och hans tänkande, som förstås kretsar kring "konsten, livet, viktiga saker". Men som också handlar om mina behov och dina brister och tillkortakommanden….Charlotte Engelkes är en superestet som gör konst av både det vackra och det fula, som hela tiden överraskar och lockar fram kreativt medskapande i andra."      Rikard Loman DN
Joy or small talk in black and white
Charlotte Engelkes has with heart and soul put her teeths into some of Ingmar Bergmans early movies. She builds her own story in the light of Bergman between black and white. With an cinematic inspired stage she and the ensamble explores Bergmans easy going, sarcastic and zestful dialogue. Bergmans study of relationships is released from the movis screen, re-interpreted and given new life of flesh and blood – in doubt, fellowship, in rage, in joy.
Joy or small talk in black and white is a performance in the borders between performance, dance and theater. Its a tender portrait of our most sincere relationships: the once we need to cherish and remember fondly. Charlotte Engelkes and the ensamble highlights the odd and crazy side of Bergman and us all.
Idea, concept and text Charlotte Engelkes, Sophie Holgersson
On stage Jörgen Düberg, Torbjörn Lillieqvist, Robert Olofsson, Josef Palm, David Sigfridsson, Henrietta Wallberg, Johanna Wilson.
Director Charlotte Engelkes
Soundtrack Willi Bopp
Videodesign  Brian Gothong
Costume Anna Ardelius
Light and stage design Bengt Gomér
Video and graphic design Brian Gothong
An Helsingborgs Stadsteater production with preproduction from ASTARTE.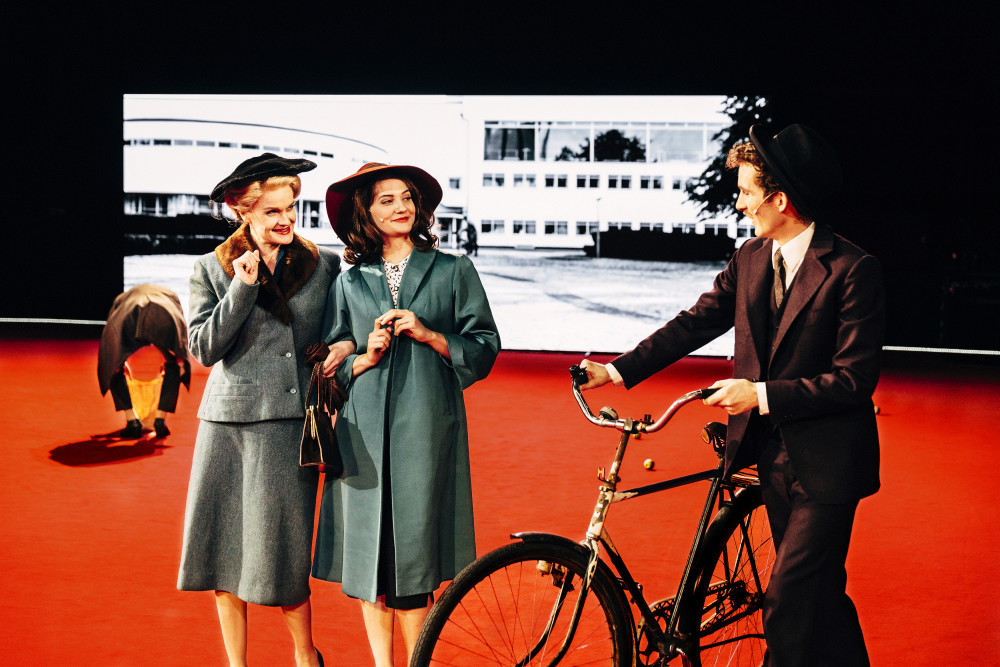 Photo: Peter Westrup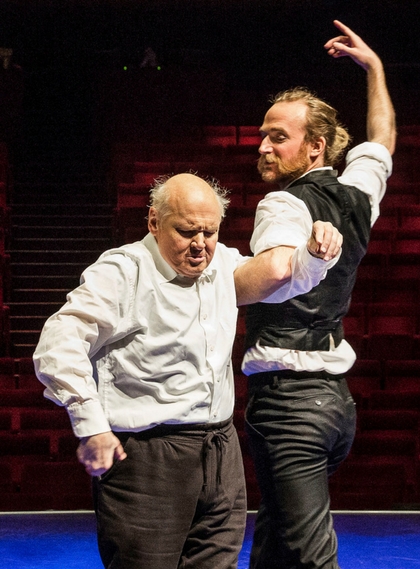 Photo: Sophie Håkansson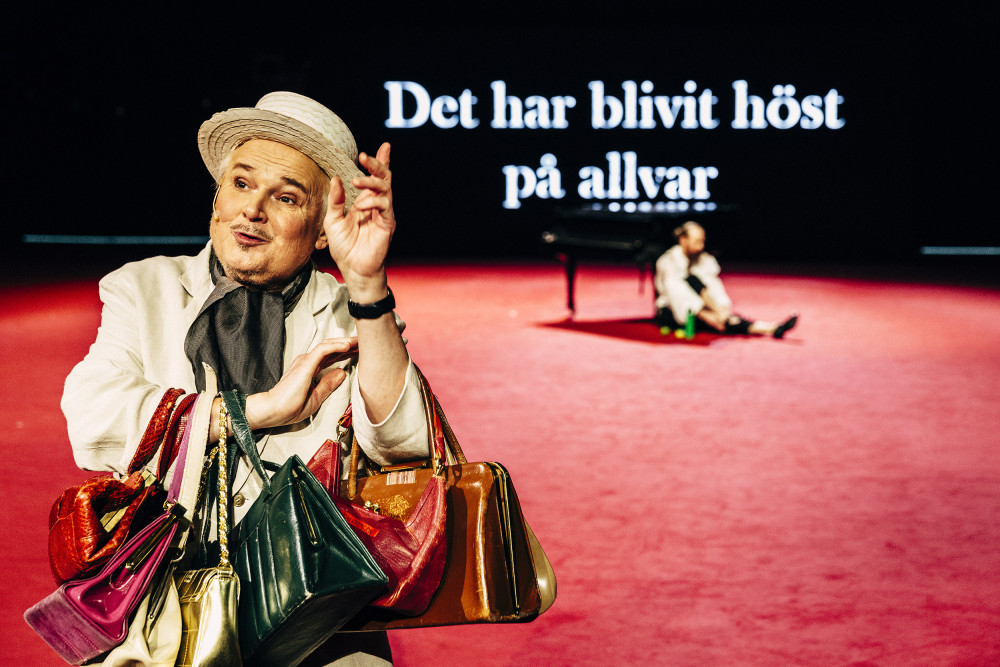 Photo: Peter Westrup