KIRA – I HUSET DÄR JAG BOR
En nyskriven kortopera av Anders Nilsson för lång kvinna, halv sinfonietta och ett helt hus.
Ett uruppförande i fyra våningar där performanceartisten Charlotte Engelkes framför en kusligt modern saga om den nybildade bostadsrättsförening Pärlan och vad som kan hända när det allmänna blir privat.
Premiär 10 oktober 2013 Västerås Konserthus.
Medverkande Charlotte Engelkes med 12 musiker ur Västerås Sinfonietta under ledning av Daniel Frankel.
Musik Anders Nilsson
Libretto Charlotte Engelkes, Sophie Holgersson
Video, kostym, konstruktion och foto
Geska o Robert Brečević (Performing Pictures)
Regiöga Peder Bjurman
Sömnad Malena Brečević
Produktion Astarte/Birgit Lindholm i samarbete med Västerås Sinfonietta och Västmanlandsmusiken. Med stöd av Kulturrådet.
English
KIRA – In the house where I live
A short opera for a tall woman and half a sinfonietta.
An eerie modern fairytale about a new housing cooperative where the only remaining tenant pays a high price for having stubbornly played Schubert at top volume at night.
– What happens to the human community when public turns private and what happens to an old house when not even a ghost wants to stay?
KRIA is a visually surprising and wayward performance with lots of humor.
Premiere Oktober 10, 2013 Västerås Konserthus.
Music from the production
Music: Anders Nilsson

Reviews
"Urmusikalisk opera med komisk tajming"
Expressen 13 oktober 2013
"Charlotte Engelkes tar scenen i besittning med bravur"
Tidningen Kulturen 13 oktober 2013
"Befriande samtida"
Dagens Nyheter 13 oktober 2013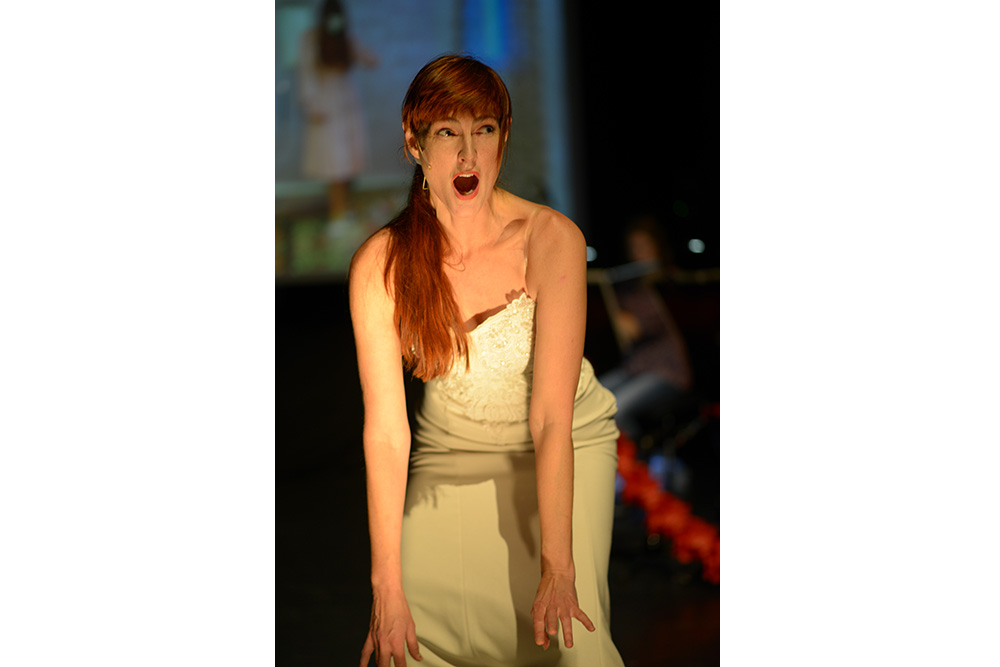 Photo: Performing Pictures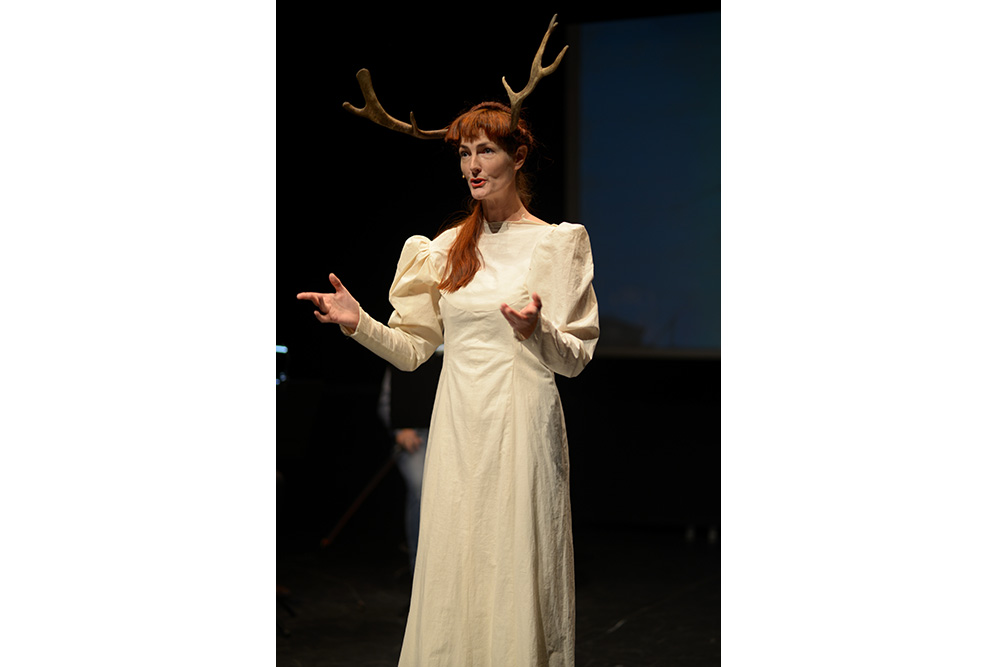 Photo: Performing Pictures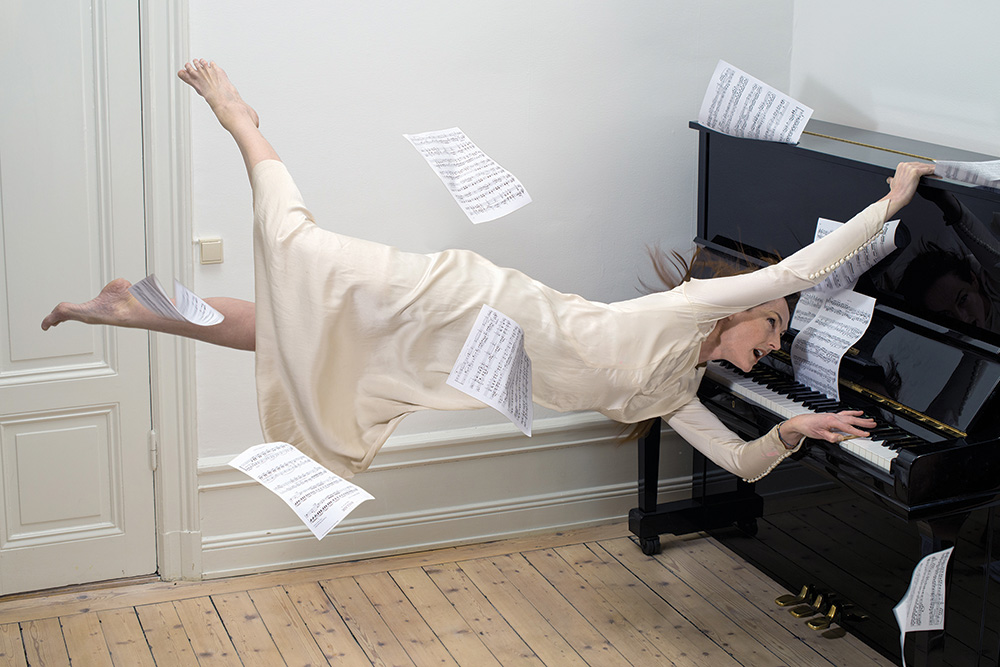 Photo: Performing Pictures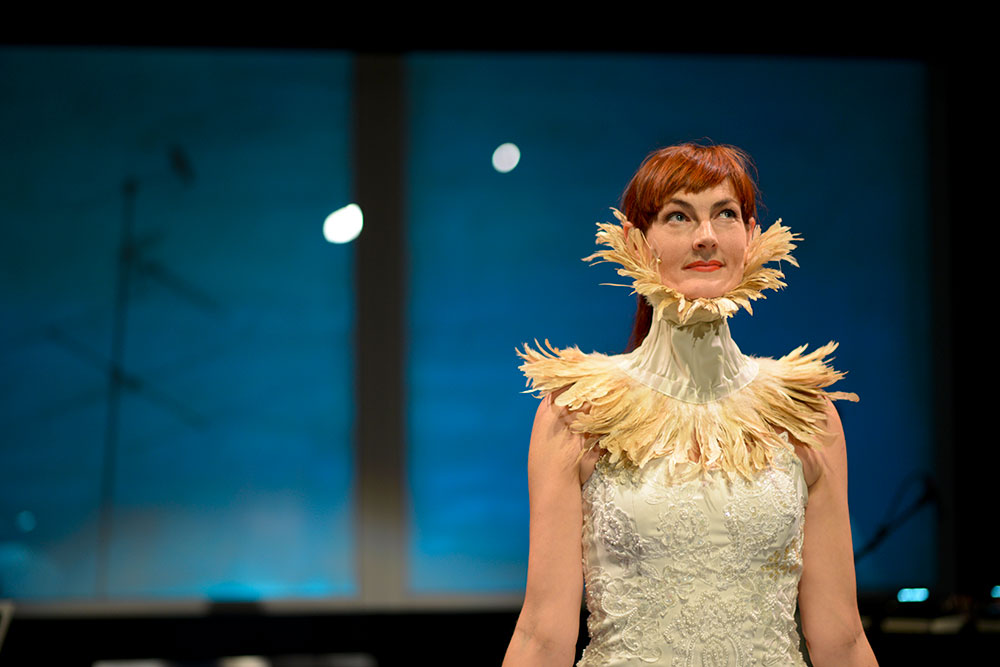 Photo: Performing Pictures
Video: Performing Pictures