MUSIKALEN SVARTA HÅL – EN KVANTFYSISK VAUDEVILLE
Ett inbillat äventyr om början, mitten och det vi alla en gång ska bli – stjärnstoff
(Scroll down for English)
Sång, musik och mörk materia utifrån en alldeles egen händelsehorisont där trolleriakter upplöses i tomma intet. Bakom den svävande röda ridån döljer sig oändligheten. Brutal varitéunderhållning förenas med ljuv kvant-teori i en musikal om inre och yttre svarta hål. Om livet i universums utkant, as we know it!
Recensioner
"Perfekt samspel i absurd vaudeville"
– Svenska Dagbladet 2014-09-24
"Engelkes tillsammans med Lindy Larsson och tremannaorkestern bygger upp ett helgjutet ensemblespel där var och en lyckas multiplicera sina funktioner i all oändlighet"
– Aftonbladet 2014-09-25
"Ja, det är de väl tilltagna uttryckens kväll, de befriade och befriande uttryckens kväll"
– Nummer.se 2014-09-24
English
The multitalented Lindy Larsson and Charlotte Engelkes together with bandmaster Leif Jordansson and his totally unreliable but fantastic orchestra The Black Matters invite you all to a surprising and twisted Vaudeville. The sweet theories of quantum physics alienates into a personal and existential farce about inner and outer BLACK HOLES.
Meet Miss Parallel Universe, Mr Big Bang among others in a vibrating, magic blend of music, songs and unheard theories. From a totally frantic new horizon of event.
On stage Charlotte Engelkes, Lindy Larsson
Leif Jordansson, Tomas Hallonsten & Erik Nilsson
Directors Charlotte Engelkes & Peder Bjurman
Assistant director Anna Widing
Staging Peder Bjurman
Text Sophie Holgersson
Music Leif Jordansson
Costume Anna Ardelius
Light Tobias Hallgren
Sound Jonas Holst
Construction & Stagemaster Peter Astor Ögren
Photo Mats Bäcker
Consultant magician Charlie Caper, Tom Stone
Technical production Lumination of Sweden
Producer Lena Uhlander
Producer Södra Teatern Christoph Fielder
Layout Jan Larsson
Press, PR Titti Grahl
Promotion Annika Torstenson/Atyourservice AB
Acknowledgement Christer Uhre, Jan Ekstedt, Peter Blom/Riksteatern, Tomas Björnlund/Cullbergbaletten, Barbro Hellsing/Dramaten, 2 Rent and friends.
A coproduction between ASTARTE and FMR Production together with Södra Teatern in Stockholm.
Supported by Statens Kulturråd, Stockholms Kulturförvaltning, Sveriges Författarfond, Riksteatern and Södra Teatern.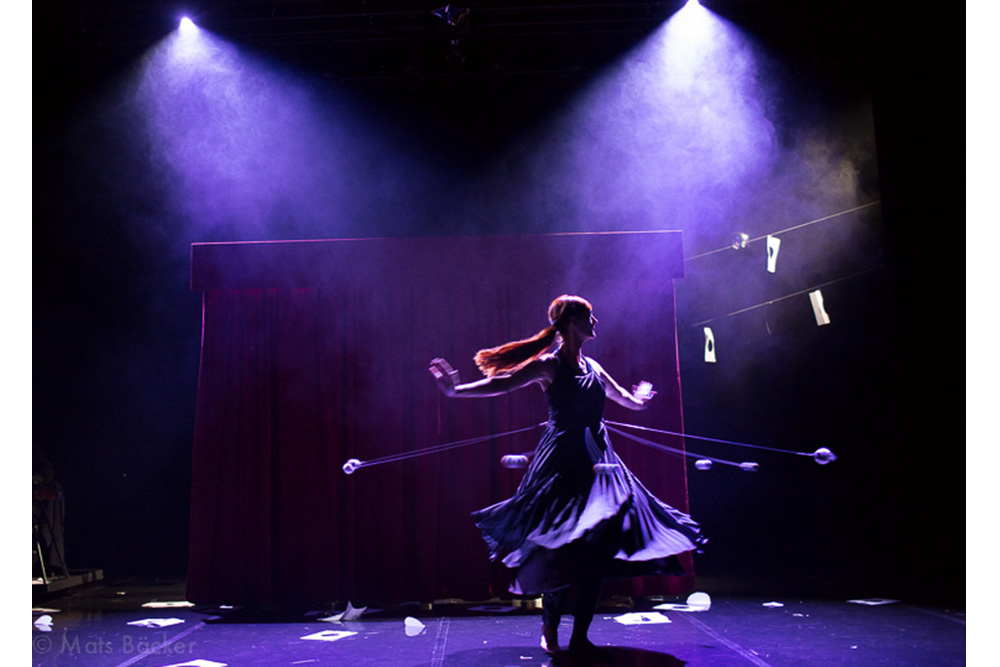 Photo: Mats Bäcker

Photo: Mats Bäcker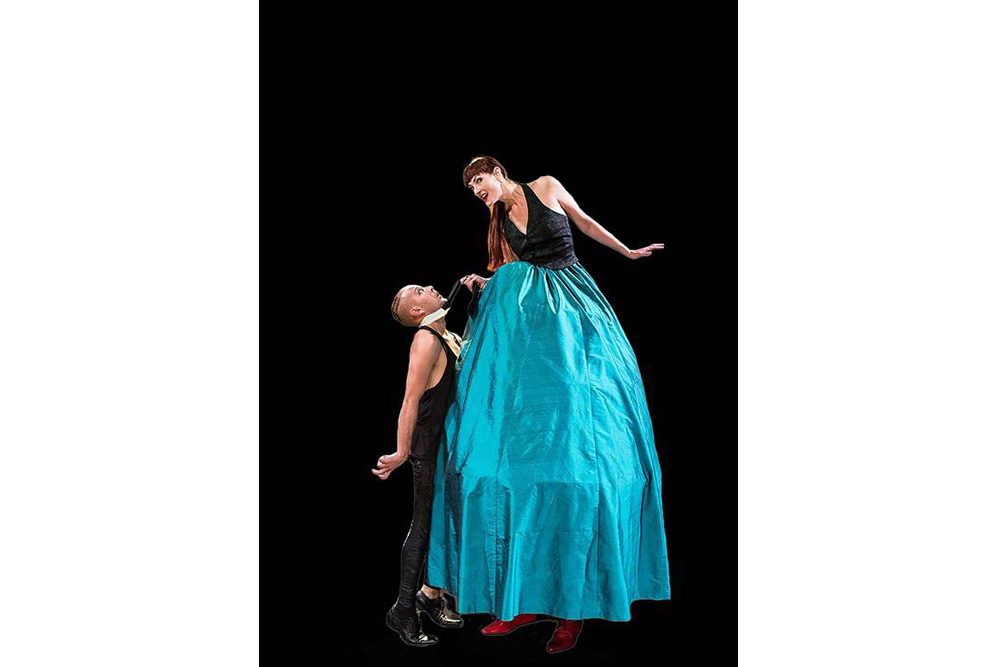 sh-6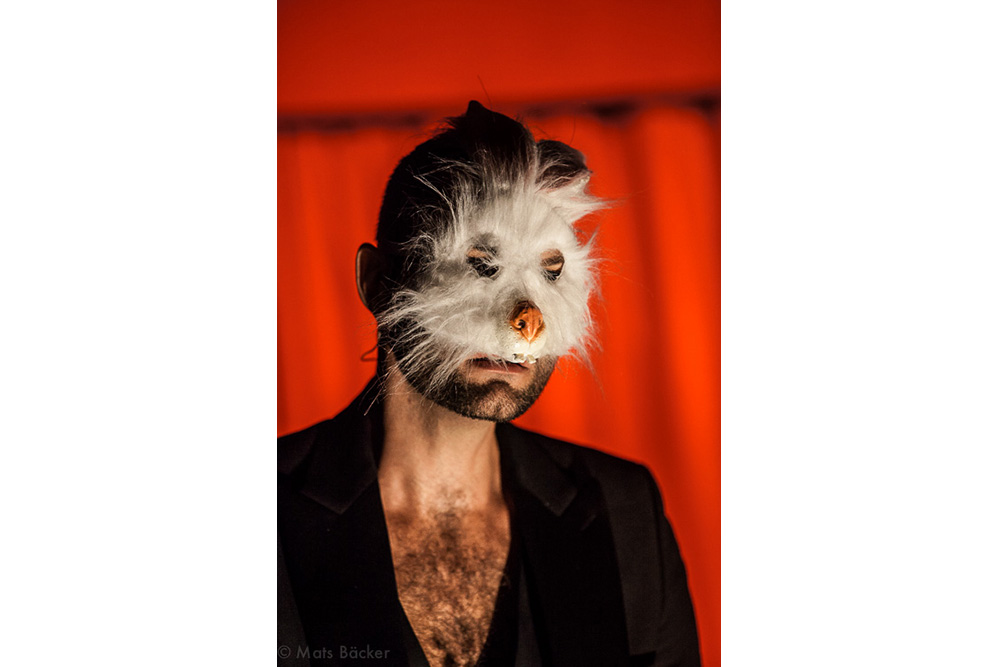 Photo: Mats Bäcker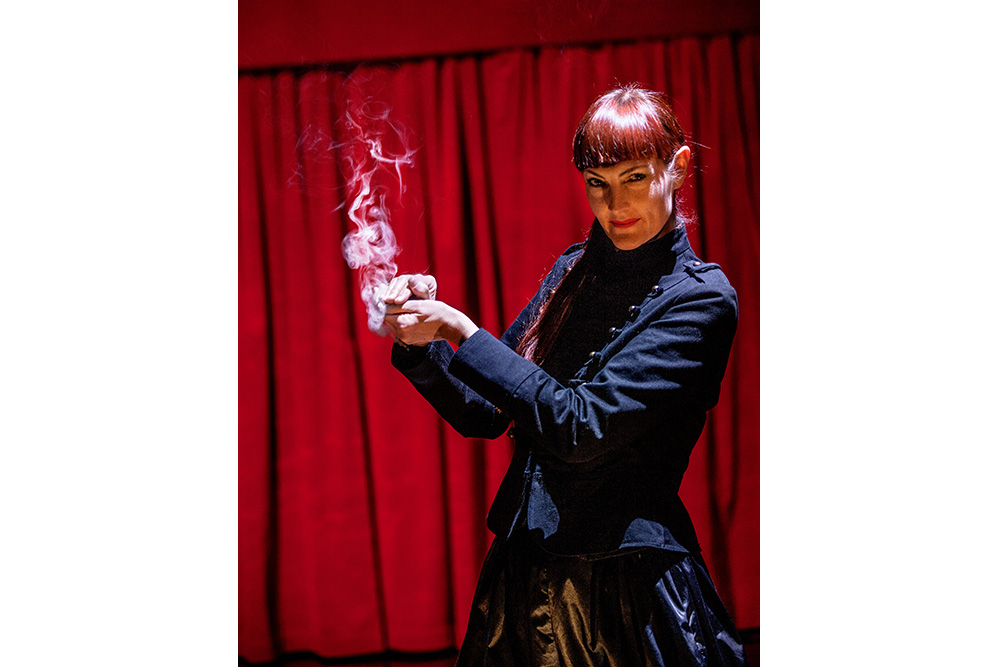 Photo: Mats Bäcker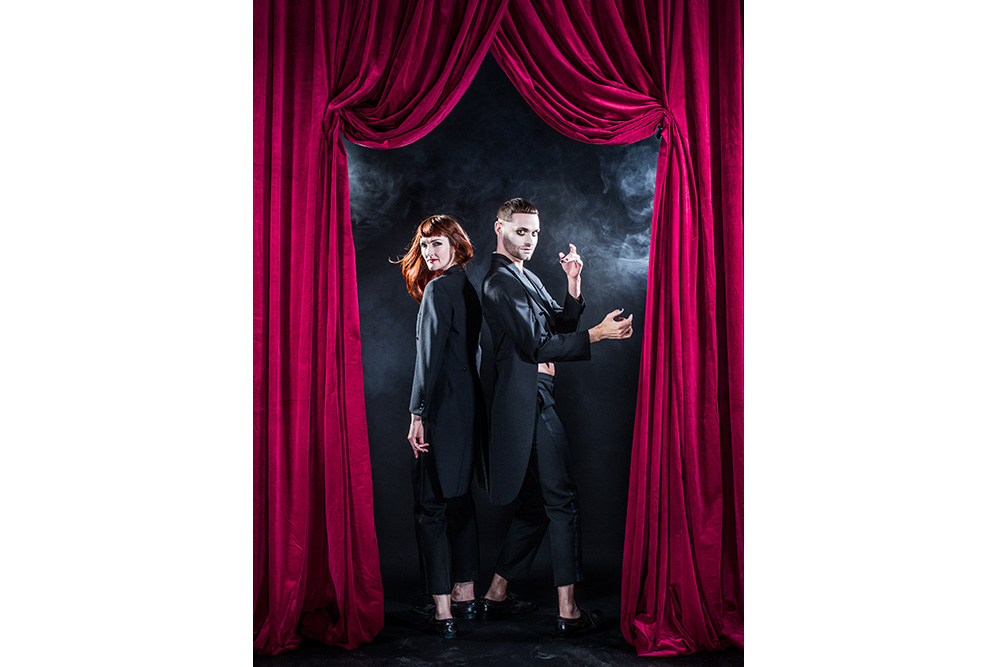 Photo: Mats Bäcker