All is Divine
Flirts with Wagner's "Twilight of the Gods", however suggests we are all divine and responsible.
(Scrolla ned för Svenska)
In this very much ongoing Allkunstwerkprocesse Charlotte Engelkes gathers an ensemble of five extraordinary Valkyries and lazy mermaids from the Rhine to examine true sisterhood, incestuous love, giants fights and gods in general.
Personal and playful the ensemble depicts how the mythological opera world relates to the real one.
On stage are Charlotte Engelkes, actor Lindy Larsson, Royal Court Singer Ingrid Tobiasson and the Singapore performers Celine Rosa Tan and Chan Sze Wei along with the astonishing works of visual artist Brian Gothong Tan.
In collaboration with Engelkes, the German sound designer Willi Bopp creates a new strong and magic storytelling landscape from Wagner's original music.
Concept & Direction Charlotte Engelkes
Ensemble Charlotte Engelkes, Lindy Larsson, Ingrid Tobiasson, Celine Rosa Tan, Chan Sze Wei
Music Willi Bopp, Richard Wagner
Text Sophie Holgersson, Charlotte Engelkes
Costume Anna Ardelius
Light & Stagedesign Karl Svensson
Video Brian Gothong Tan
Dramaturg Katarina Aronsson
All Is Divine premiered 2013 in Dansens Hus Stockholm and is produced by Astarte Productions, Co-produced by Dansens Hus, Stockholm. With support from Music Development and Heritage Sweden, Swedish Arts Council, Swedish Arts Grants Committee, The Singaporean International Foundation, National Arts Council Singapore, City of Stockholm, Royal Swedish Opera, Goethe-Institut.
Music from the production
Willy Bopp – I'm God Enough

Willy Bopp – The Pink Valkyries

Willy Bopp – This is My Sister

Svenska
I All Is Divine möts de världar Engelkes byggt upp i tidigare föreställningar med Wangertema: Gudar, människor, kaos, hjältinnor, frånvarande föräldrar, dvärgar, drakar och Rhendöttrar.
Ragnarök, världens undergång, är oundviklig. Lika oundvikligt är att våra egna övertygelser måste ifrågasättas, ibland även överges, för att skapa en bättre balans och en ny hållbar värld. Vår relation till makt, guld och stolthet måste undersökas och ifrågasättas.
Centralt i den sista delen är hur den mytologiska världen förhåller sig till den verkliga världen. Wagner hämtade sitt stoff från en nordeuropeisk mytologi. I Engelkes version blandas denna mytologiska mylla med korresponderande teman och figurer ur den asiatiska mytologin, men också med ensemblens egna minnen och berättelser. Det här är signifikant för Charlotte Engelkes arbetssätt. En blandning och en blandform som berör. Rik på såväl högkulturella referenser som populärkulturella, samtidigt alltid väldigt personlig. Det här är inte ett drama som utspelar sig på gudarnas tid, det här är frågor centrala för oss idag.
I All Is Divine bjuder hon publiken på en helt ny tolkning – och inte minst ny gestaltning – av en klassiker, som dessutom har rykte om sig att vara krävande och svår. En personlig och mer lekfull introduktion till en stor tonsättare.
Målsättningen är att skapa en lättillgänglig färgsprakande musikföreställning med dans och sång från olika genrer under inspiration av Wagners Nibelungens Ring. Att sagorna som den baseras på, plus sägner och myter från ett par asiatiska länder och från oss själva får plats i frågeställningarna om världens ordning och fall. Att vi alla är gudomliga, att allt har en gudomlig ordning och att vi människor är ansvariga för den, är de ingredienser och scener som med mycket humor kan sprida hopp, förståelse för olikheter – och kärlek.
En scenpersonlighet och konstnär som Charlotte Engelkes väcker nyfikenhet för performancekonst och räds inte genreblandning. Hon har redan lockat med sig operapubliken till Dansens hus med sina föreställningar Miss Very Wagner och Siegfried the Very Wagner Hero Hour.
Hon har gjort musikal av Strindberg och presenterat Schubert sångcykel på eget vis. Att lyfta ner högburen konst från piedestalen och göra egna versioner med respekt och personlighet som därför berör många och olika publikgrupper är Engelkes signum.
Belönades med Spelmannen, Expressents musikpris 2012.
IDÉ, REGI Charlotte Engelkes
ENSEMBLE Charlotte Engelkes, Lindy Larsson, Celine Rosa Tan, Ingrid Tobiasson, Chan Sze Wei
MUSIK Willi Bopp, Richard Wagner
TEXT Charlotte Engelkes, Sophie Holgersson
KOSTYM Anna Ardelius
LJUS, SCEN Karl Svensson
VIDEO Brian Gothong Tan
DRAMATURGI Katarina Aronsson
REGIASSISTENT Anna Widing
SCENTEKNIK Henrik Enar
PRODUKTION Birgit Lindholm
SAMPRODUKTION Dansens Hus
Med stöd av Statens Musikverk, Kulturrådet, Konstnärsnämnden, Stockholms stad, The Singaporean International Foundatio, National Arts Council Singapore, Kungliga Operan, Goethe-Institut.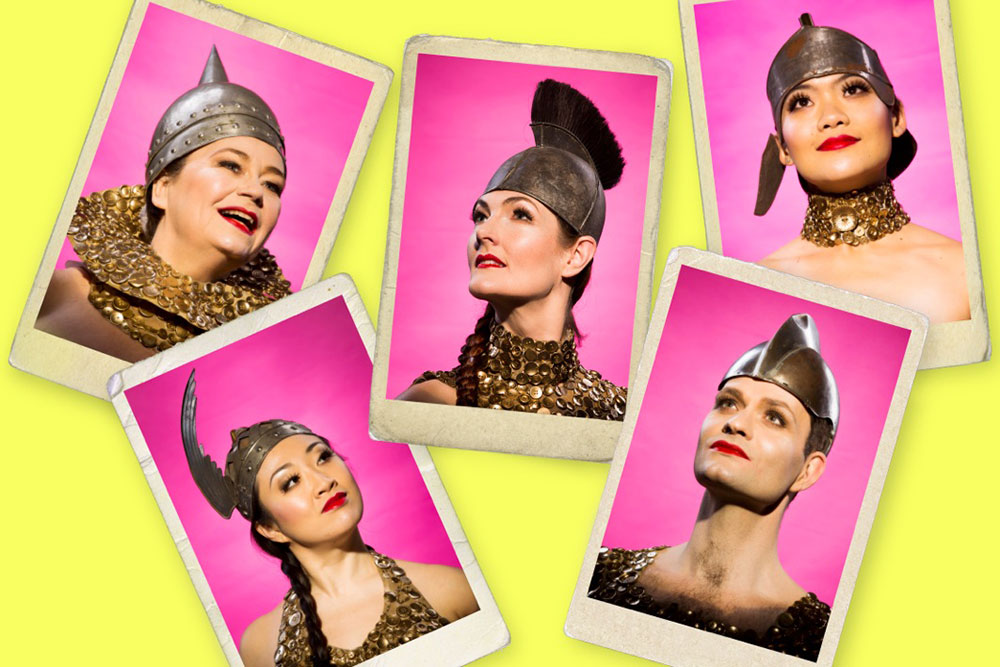 Photo: Mats Bäcker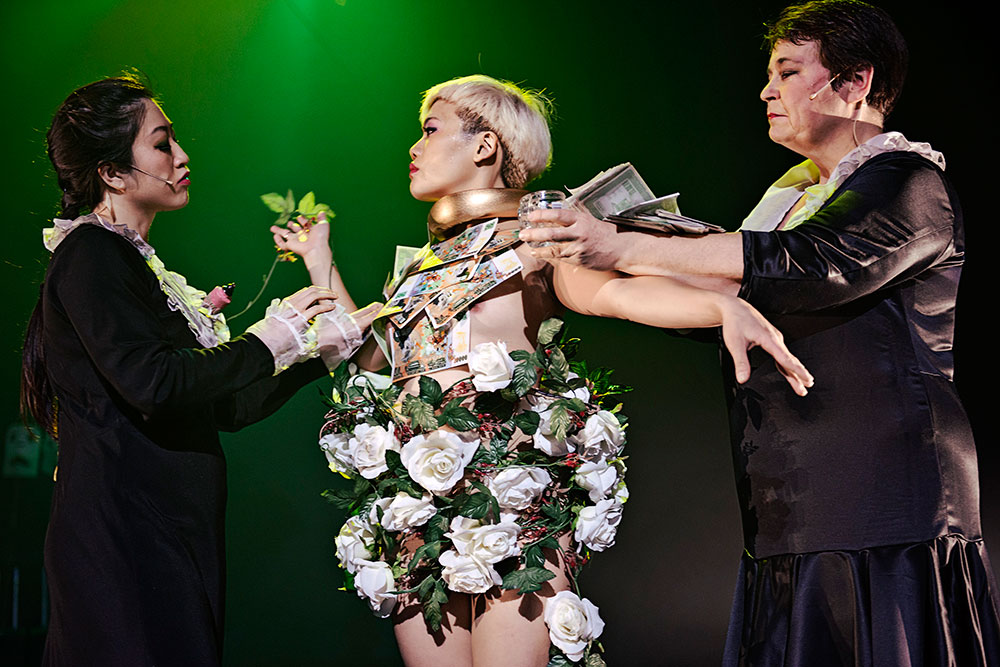 Photo: Carl Thorborg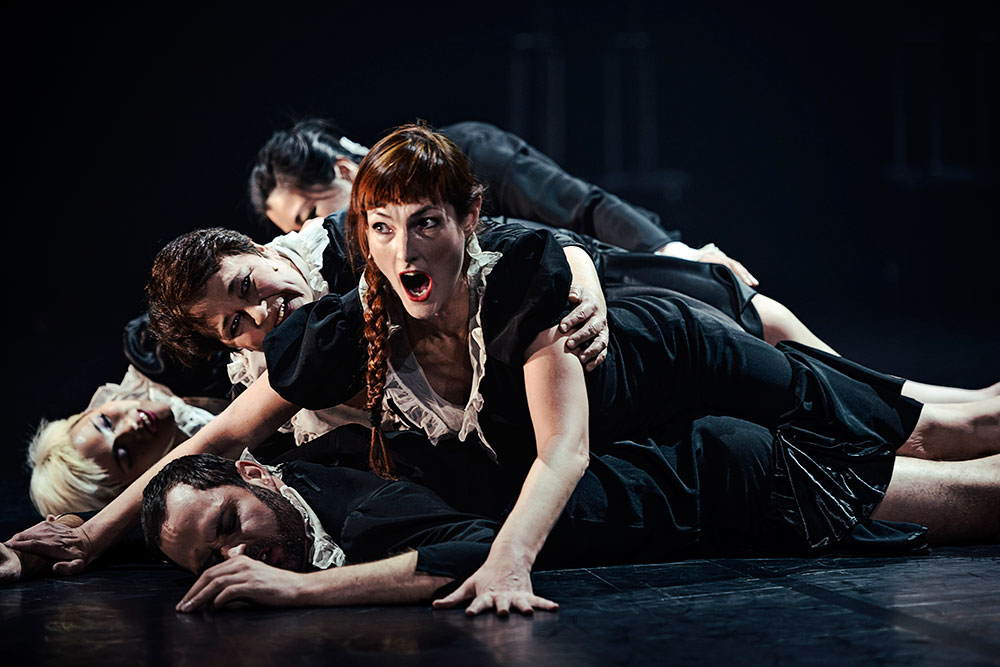 Photo: Carl Thorborg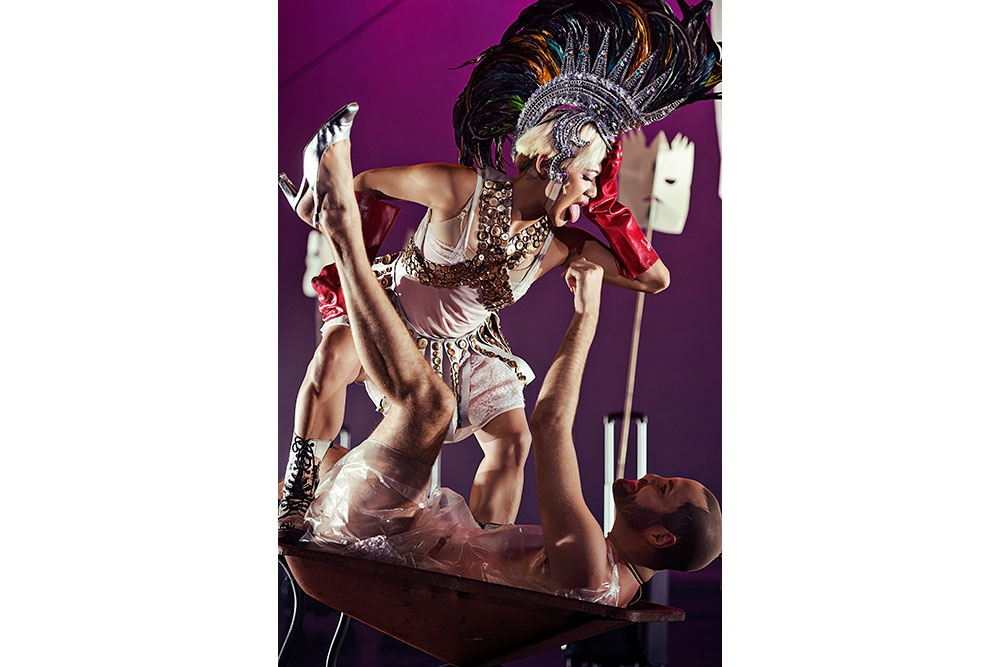 Photo: Carl Thorborg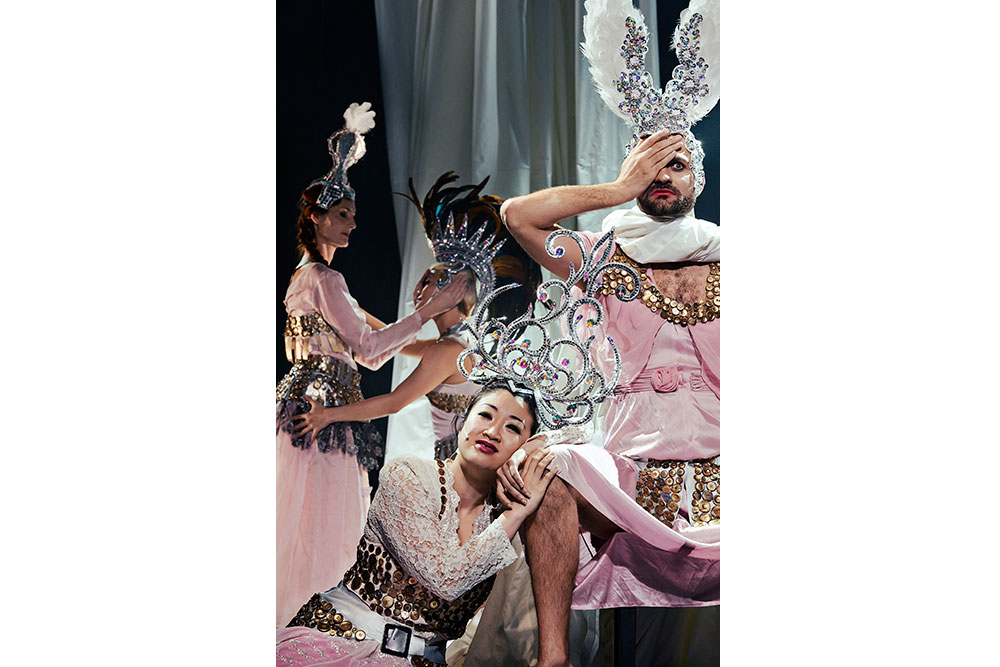 Photo: Carl Thorborg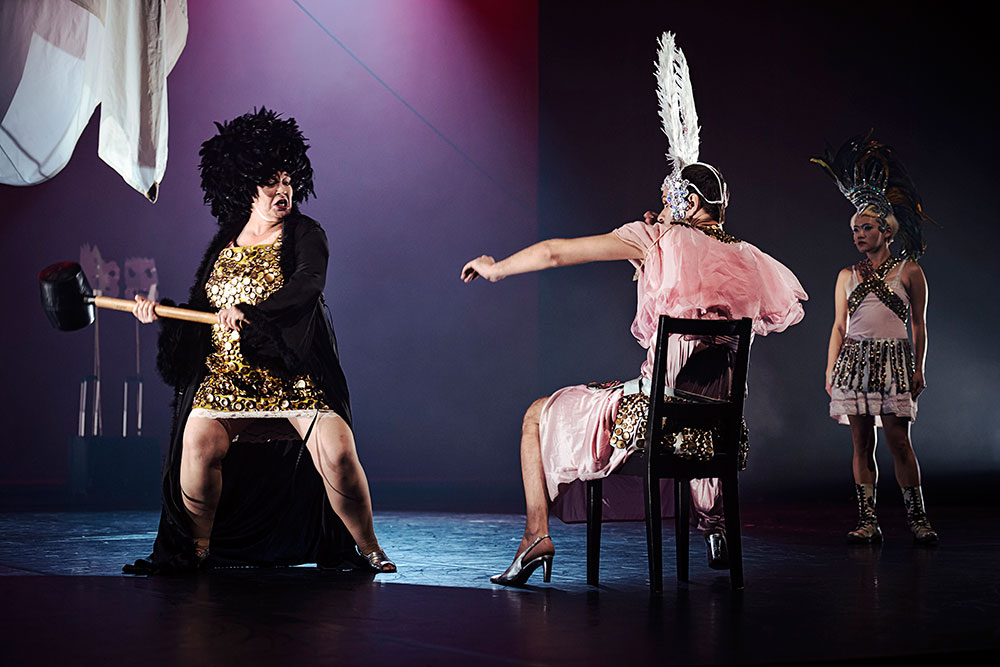 Photo: Carl Thorborg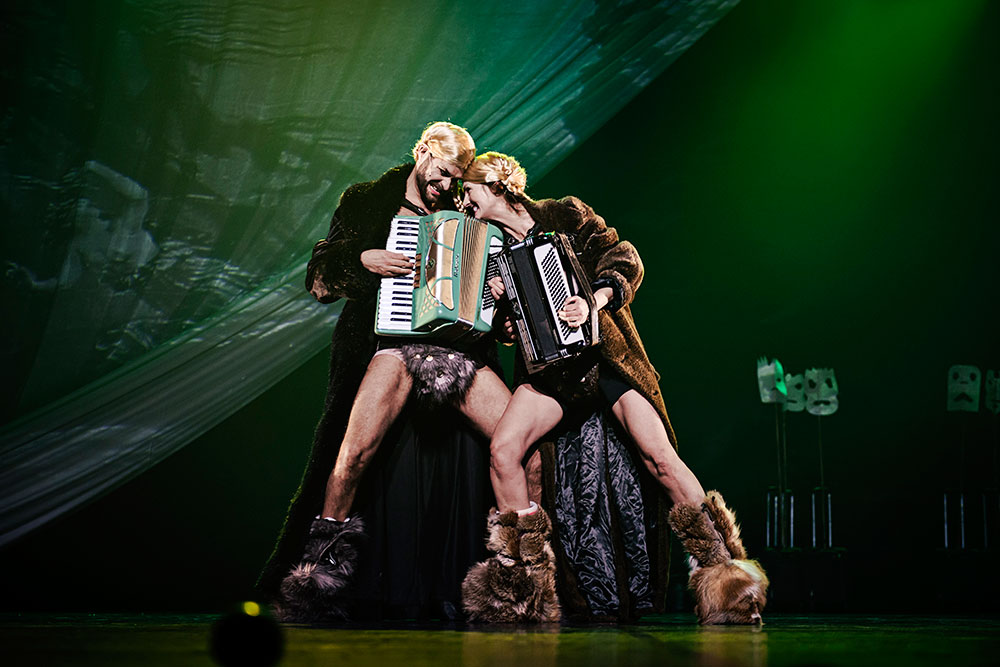 Photo: Carl Thorborg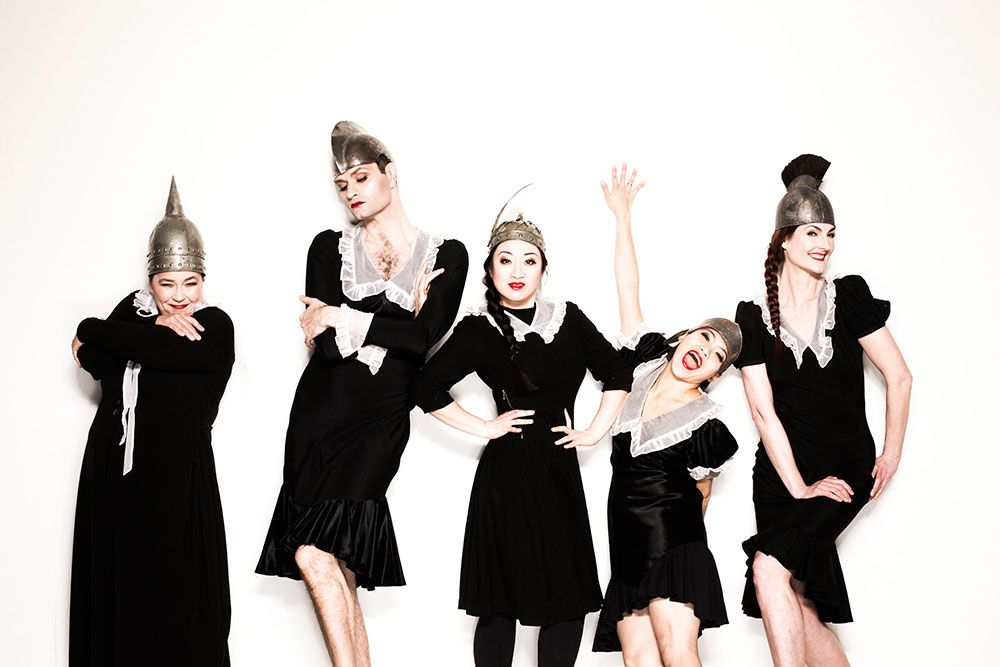 Photo: Mats Bäcker

Photo: Mats Bäcker